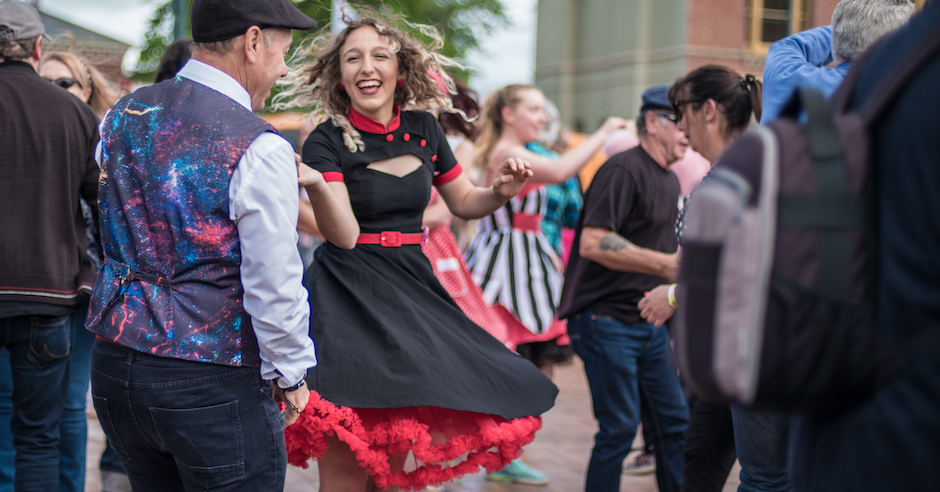 Rock the Clock volunteers are gearing up for an even bigger and better program for their annual community-run festival in Camperdown from October 21-24 this year.
Organising committee member Jordy Hickey said the best thing everyone could do to support the ongoing growth of the rockabilly-inspired festival was to save themselves some money and take advantage of Early Bird Tickets sales now.
The call to action comes as the festival's musical director Peter Daffy revealed some of the bands already confirmed for Rock the Clock 2021.
The list includes Palomino III (Qld), Roy Payne's Hillbilly Bop Safari (NSW), Kid James Trio, The Fender Benders, The Rechords, Sheena & the Big Cats, Tommy Collins & the Lucky Strikes, Devil Women from Mars, Pete Daffy & Band, Ghost Riders and The Ladybugs.
Ms Hickey said the small army of volunteers on the organising committee were confident the festival would go ahead this year after COVID-19 cancelled the 2020 event. She urged people to take advantage of the current Early Bird Tickets to show their support for the event.
"Rock the Clock is run by the community, for the community.  We have had hundreds of people travel from right across the state as well as South Australia, New South Wales and Queensland for previous Rock the Clock events," she said.
"Our event turnover of $50,000-plus, contributed hundreds of thousands of dollars to the shire economy. We're confident we will continue to draw crowds of people from afar and that we can build local support further in 2021 to help our local economy following a tough period."
The organising committee have been busily putting together the festival program as well as COVIDSafe planning.
"Due to the impact COVID has had on events like ours, we will only be allowing entry to those who have pre-purchased their tickets," Ms Hickey said.
"In the event of a COVID-outbreak and the festival being cancelled, all tickets will be refunded."
Early Bird Tickets are available now for $48 per adult and $96 per family. The ticket price will rise on September 1 and again in October. For more information or to purchase your Early Bird Tickets please visit the festival website www.rocktheclock.com.au.